Real life example of Total Motor Assist in action: Steven's story
Steven is in his mid-20's and lives in Bristol
He drives a Nissan 300ZX 3.0 V6 twin turbo
He has a £1,000 voluntary excess on his car insurance
He has 2 years unprotected no claims bonus
His car insurance premium with the no claims is £964 a year
He has no accident recovery with his insurance or breakdown cover
He had an accident in Somerset when another car pulled out on him
The third party did not admit liability at the scene
We recovered Steve's car from the roadside in Yeovil free of charge – this would have cost him £250 without us.
Steve didn't have to pay any of his insurance excess to get his repairs completed with us – so we saved him £1,000 there.
Because he didn't have to claim on his car insurance with us, Steve didn't lose his no claims bonus - saving him £340 on renewal.
We saved Steven a total of £1,590
...plus the like-for-like replacement car we delivered to Steve's home for him to drive free of charge
We also delivered Steve a much better car than he would otherwise have got from his insurer. He drove it free of charge while we managed his repairs. Just compare this to the kind of courtesy car he would have got without us...
Steven's car: a 1991
Nissan 300ZX Fairlady
The car we delivered:
a 2015 Nissan 350Z
The courtesy car Steve would
have got from his insurer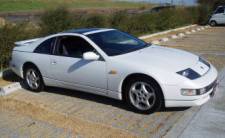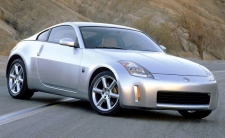 What does Steven say about us? "With a car like mine, the only way to get your insurance premium down is to whack your excess up. But then you've got problems
if you crash because you've got to pay all that money over to your insurer! That's why Total Motor Assist is just brilliant:
it's one of those things that, once you know about it, you can't imagine being without it again."